Our sole focus is marketing recruitment and retention, for clients seeking only the best brand management and marketing talent.
Our client base covers a variety of industries within the world of Consumer Packaged Goods (CPG), including Food, Beverage, Beer, Wine, Spirits, HBC, OTC, and Household Products.
We also work with some clients outside of traditional CPG. For example, we've contracted with companies in the Insurance, Financial Services, and Medical Device industries that are becoming more consumer-centric.
Since 2000, we've helped clients throughout the United States to recruit and retain world-class talent — from marketing director level to CMO.
Giving our clients the best and broadest access to top marketing talent.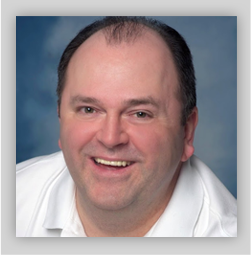 First, some background information on me and Lahey Consulting. In January of 1997, I joined a large international search firm as a marketing recruiter.
Although I was successful by their standards, I wasn't satisfied. While we had detailed knowledge of thousands of quality candidates, the best players were often ruled "off-limits" to our recruiting efforts — because they worked for our many corporate clients.
In other words, we had a bad case of client blockage, the catch-22 that all larger search firms face. There had to be a better way.
I came to realize that a smaller and more specialized firm could thrive while taking on many fewer corporate clients — thus minimizing the number of "off-limits" candidates and giving clients the best and broadest access to top brand management and marketing talent.
In 2000, I founded Lahey Consulting, combining years of industry experience with a commitment to deliver a level of service and access to talent that is unsurpassed within our chosen specialty.
As a business owner, I never forget that our long-term success is based on the continued satisfaction of each valued client and every individual we place. This conviction drives our performance every day.
We look forward to earning your trust and your business.

Stephen H. Lahey
Marketing Recruiter / HR Consultant