You'll access the marketing talent you want most.
Lahey Consulting, LLC is a highly specialized marketing recruitment search firm working with a small number of carefully selected clients. By operating this way we ensure that our access to top source companies is unfettered. Very few FMCG / CPG marketing candidates end up "off-limits" to our recruiting efforts. As a result, Lahey Consulting taps an exceptionally deep talent pool on your behalf, bringing you more candidates who precisely meet your needs.
Like yours, our standards are high.
Your competitive position in the marketplace mandates that you hire outstanding leaders. They must have what it takes to thrive within your unique corporate culture and accomplish great things. We're committed to finding these exceptional people for you and your team. You can count on us to focus on quality, not quantity.
We listen carefully and respond quickly.
Over the years we've learned the importance of asking the right questions and listening carefully to be sure we understand your specifications. Our ability to match candidates to your needs quickly and precisely is based on more than 20 years of marketing recruitment experience.
The bottom line is exceptional results.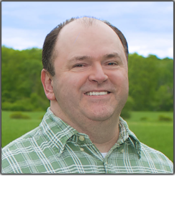 Each search is led by our owner.
His track-record as a brand management and marketing recruiter spans 20+ years. Stephen Lahey is highly experienced and personally committed to the success of each assignment we accept on your behalf. He and the Lahey Consulting team never forget this simple truth: Our success is based on the continued satisfaction of each valued client and every individual placed. This conviction drives our performance every day.
Founded in 2000, Lahey Consulting, LLC has an impeccable track-record with clients ranging from Fortune 500 companies to CPG startups. They choose to work with us because we've proven our commitment to delivering exceptional results. Perhaps we can help you too. Contact Stephen Lahey directly at 518-439-4439 or [email protected] to discuss the staffing needs of your marketing team.